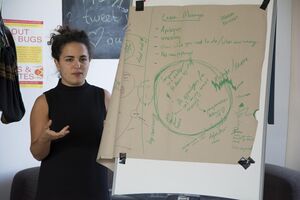 Designing error messages in a conceptual way
Topics of interest:
What is the psychology of an error message?
How does the interface falls in love with us?
How does technology admits it fails.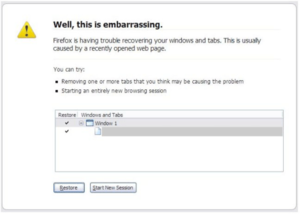 Workshop results - error messages
Flaminia, Vincent, Vicky
'Artificial intelligence' Error – Designing an error message for an Artificial Intelligence

Error messages are only temporary events for an AI. It just takes some time to heal.

Maaike, Mark-Jan, Eurico
ErrorLeaks manifest: a manifesto based on the following ideas:
The error message is a decision.
A decision to hide or display information from the public, to protect commercial business and reputation.
As technology becomes more powerful, people become increasingly vulnerable.
We believe errors are crucial to understanding ourselves and our (technological) surroundings.
Basil, Lucian, Michaela
'Sad Face' Error: The more an error occurs, the sadder the error message becomes.
Scott, Jona, Jurriaan
Storyboard 'soap series' from error messages.
Future: speculative error messages:
Error messages become more and more infantile and have a certain character to it.
Brainstorm: Personalities: Mood, gender, insult, apologizing, positive, negative, polite

Selby, Anja, James
'Awkward' Error Awkward situation on Facebook: James' grandmother was using the word 'Hot dish' in relation to new girlfriend.
Error to James' grandmother: a postcard notification.
Oops - You are receiving this card because of an issue that occurred on Facebook :(