'Figuring Things Out Together' @TROEF Leiden
Figuring Things Out Together
Exploring 'Workshop' as a Concept and Format for Collective Learning and Publishing

Date: 21, 22, 24 June 2022
Location: TROEF, Middelstegracht 87 in Leiden
RSVP: anja@hackersanddesigners.nl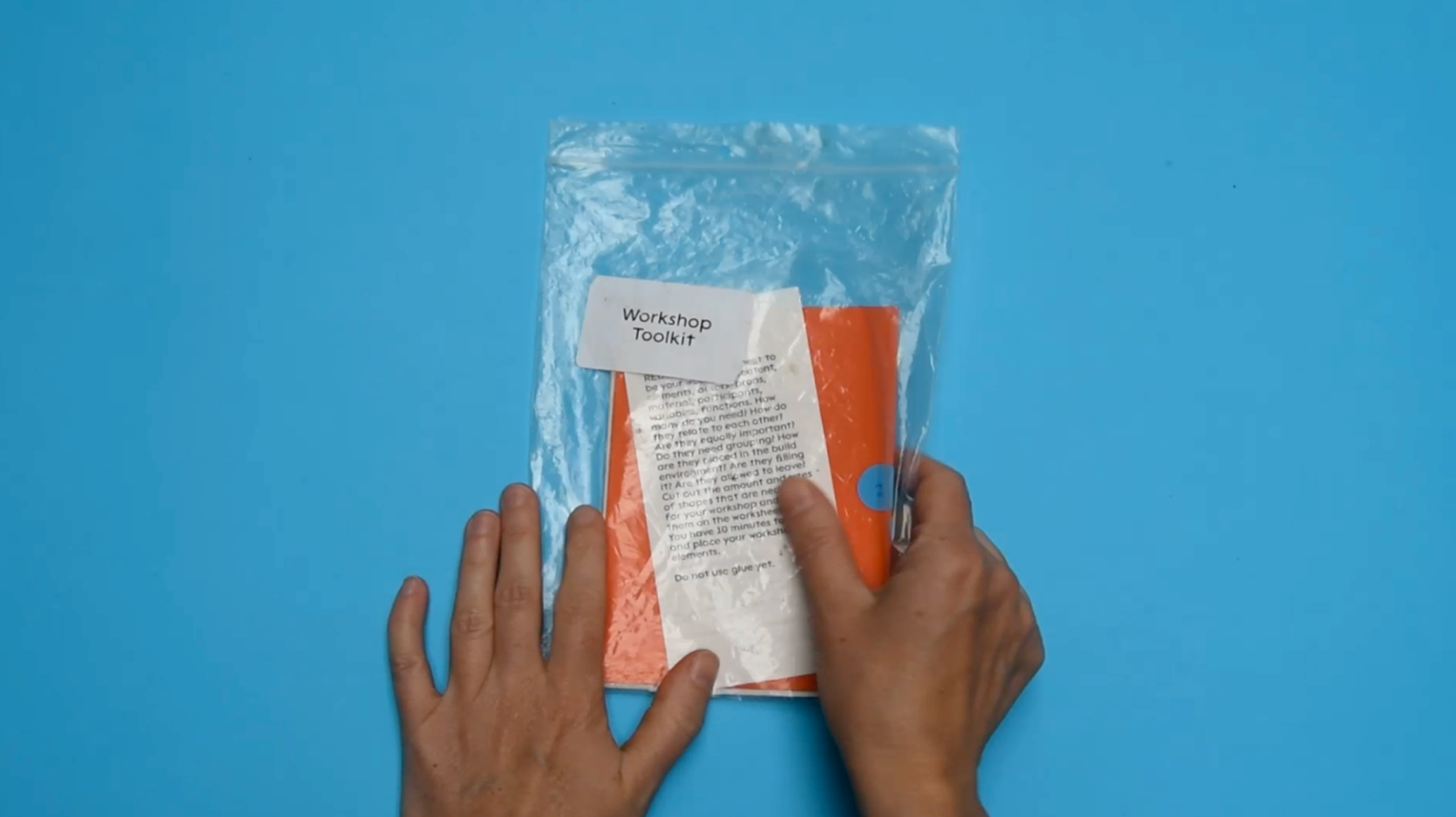 Manifold contexts shape articulations around workshops, different workshop meanings, materializations, practices, and legacies. The 'workshop' – an ambiguous yet popular format for time-boxed collaboration is co-opted frequently, crossing boundaries between art and activism, between different disciplines and institutions, between commercial, educational contexts. The overuse as well as confusing use of the term 'workshop' and the it's pervasiveness within this vast range of domains and practices raises the question, why and how are workshops valued and practiced? As a flexible format, the workshop seems to fulfill momentary needs and supposedly can be adapted to 'any' context, tackling 'any' issue. However, workshops, in their temporary, semi-committed and ad-hoc utterances, need to be considered also a consequence of uncertain times, contingent and fragmented work and social relations.
Drawing from the workshop-based practice of the Hackers & Designers collective this installation and workshop series pays critical attention to the workshop, more specifically we will focus on the relation of workshops, collective practice and self-publishing. It is part of a series of activities, which comprise a distributed, iterative publishing cycle and will materialize as an on and offline publication.
The installation (built with the fanfare display system) and workshop series are part of the artistic research project of Anja Groten at PhDArts (https://phdarts.eu/) Academy for Creative and Performing Arts Leiden and the Making Matters project (http://making-matters.nl/).
Workshops program
The workshops will be relevant to anyone who considers workshops as part of their work/life. Each workshop will be an iteration of the same 'workshop script' and departs from the experiences and interests of the group of workshop participants. The workshops will encompass short individual and collective (writing and reading) exercises and discussions. Participants can sign up for one or several workshops!
Tuesday 21 June 2022 15.00-17.00
Workshop script #1 / Anecdotal iteration / hosted by Anja Groten
This workshop iteration will pay attention to narrative and the discursive potentials of workshops and of 'pedagogical documents' such as workshop scripts, instruction and install manuals, readme's, scores, how-tos, gameplay, exercises, and prompts.
Wednesday 22 June 2022, 14.00-17.00
Workshop script #2 / Forkshop iteration / hosted by Anja Groten
The unspecificity of the workshop format makes it difficult to describe and critique. This 'Forkshop' is an invitation to regard the workshop itself as a medium, something that can be externalized, iterated, opened up to others.
Friday 24 June 2022, 10-12.00
Workshop script #3 / Performative iteration / Take-over of the script by performance artist Pia Louwerens
Preparation
Be prepared for some interaction. We will be doing short timed exercises, i.e. writing and readings of workshop anecdotes. You will be also working with each others' materials (aka 'fork'shop).
What you could bring to the workshop:
a workshop anecdote
a trace of workshop (if you dont have any, you can make one up)
a pedagogical document i.e. workshop outlines, handbooks, workbook, instruction and install manuals, readme's, scores, how-tos, gameplay, exercises, and prompts.
Disclaimers
Please rsvp via email to anja@hackersanddesigners.nl.
Participation is free of charge.
Spoken language will be English
Please read the H&D Code of Conduct before joining the workshop: https://hackersanddesigners.nl/p/H%26D_Code_of_Conduct
The space is wheelchair accessible. Please let Anja know if you have any access needs that should be taken into consideration.

Hackers & Designers (H&D) is a non-profit initiative organizing workshops at the intersection of technology, design and art. By creating shared moments of hands-on learning H&D stimulates collaboration across disciplines, technological literacy, and different levels of expertise. Since 2015 H&D organizes the annual H&D Summer Academy in Amsterdam, an experiment in non-hierarchical learning and making. Tutors become participants, participants become workshop tutors—everyone is taken on the collective venture of shared responsibility, bringing in their own expertise, urgency and experience. Current members of the H&D collective are Loes Bogers, André Fincato, Selby Gildemacher, Anja Groten, Heerko van der Kooij, Juliette Lizotte, Karl Moubarak, Christine Kappé, and Pernilla Manjula Philip. https://hackersanddesigners.nl/

Anja Groten (1983, DE) is a designer, organizer and educator based in Amsterdam. Investigating collectivity-in-practice, her work revolves around the cross-section of digital and physical media, design and art education and her involvement in different interdisciplinary groups. In 2013 she co-founded the initiative Hackers & Designers, attempting to break down the barriers between the different fields and practices by enforcing a common vocabulary through education, hacks and collaboration. Anja is a PhD candidate at PhD Arts, and the consortium Bridging Art, Design and Technology through Critical Making, and since 2019 the course director of the design department at the Sandberg Instituut Amsterdam, Master of the Rietveld Academie.
Pia Louwerens (1990, NL) is an artistic researcher, artist and writer. She has completed a post-master and fellowship programme at a.pass (advanced performance and scenography studies), Brussels. In 2021 she self-published her book I'm Not Sad, The World Is Sad, an autotheoretical, semi-fictional account of the increasingly paranoid relationship between an artistic researcher and the art institution where she is 'embedded'. Next to her artistic practice Louwerens has written texts for De Witte Raaf, Metropolis M, Tubelight and Het Parool. Pia Louwerens lives and works in Brussels.