On and Off the Grid Summer Talks and Exhibition
On and Off the Grid Summer Talks and Exhibition
Name
On and Off the Grid Summer Talks and Exhibition
Location
De Ruimte, Vondelbunker, Mediamatic
Date
2017/07/31-2017/08/13
Time
PeopleOrganisations
Hackers & Designers, Bongani Ricky Masuku, Gottfried Haider, Oliver Barstow, The Center for Genomic Gastronomy, MAGGIC, Sjef van Gaalen, Sarah Garcin, Spectral Utilities, Phoenix Perry, Steven Pemberton, The Things Network
Type
HDSA2017
Web
Yes
Print
No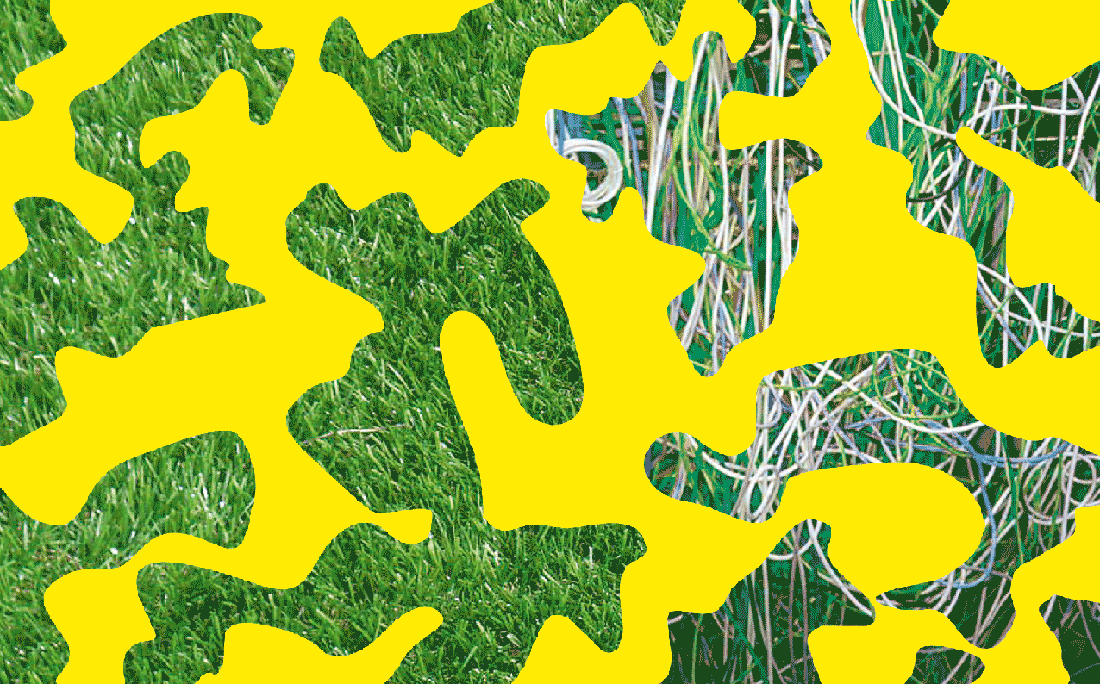 July 31 - August 9 @ De Ruimte from 10-18:00: Accumulating exhibition during the H&D Summer Academy
The exhibition curator Margarita Osipian was present August 3, 4, and 9 from 15-18:00.

August 11 @ Mediamatic: Summer Talks & exhibition opening 19:30-22:30

August 11 - 13 @ Mediamatic: On the occasion of the Summer Talks the exhibition moved to Mediamatic.

August 2 @ Vondelbunker On and Off the Grid Film Night
About:
Researching, breaking apart, and exploring urgent contemporary issues is at the core of the work of Hackers & Designers. For the 2017 exhibition and public lecture night (H&D Summer Talks) we have been focusing on processes of going 'on and off-the grid',—a crucial societal topic and ongoing discussion at stake in both design/art and developer practices. 'Getting prepped' is not focused on utilitarian concepts of hoarding materials and goods for a pending apocalypse, but instead tackles the importance of not being completely reliant on systems that are outside of our control and that we cannot gain access into.

The exhibition and Summer Talks, invited the public to reflect and question our dependence and obedience on closed systems and proprietary technologies in our daily work and living environments. Are we, as steadily connected networkers, capable of disconnecting from existing grids and systems? Can we rethink and build self-sustaining environments that shape our future practices in unexpected ways? We sought to investigate larger societal questions about our reliance on dominant forms of technology, the value of understanding the systems that we are embedded in, and the ability to open up and appropriate technology. The aim was to explore and question our means of control. We have been exploring concepts like running and analyzing an independent personal solar trailer, peer to peer popup internet of things (IoT) devices and networks, biohacking micro-organisms, robot assisted farming, estrogen hacking, and sci-fi futurist thought experiments.

The Summer Talks:
As an extension of the theme of the exhibition, the lecture evening included talks from cross-disciplinary speakers who are reflecting on and researching the topic of connectivity, being on and off the grid, and the ethical consequences that arise in our contemporary information society.

Steven Pemberton
Pemberton is a researcher, author, public speaker, and occasional broadcaster, based at the CWI, The Dutch National Research Centre for Mathematics and Informatics. He was invited to specifically talk about the potential of peer-2-peer networks in information technology.

The Centre for Genomic Gastronomy
During their talk, The Centre for Genomic Gastronomy did a live plating of a plant specimen for endophyte collection. Their talk explored what other forms our microbial future could take, they looked at the use of endophytes as biopesticides as well as the ethical implications of biohacking for agriculture, the commercialization of science and the privatization of the commons.

The Things Network
The Things Network is a global community of 15,983 people over 86 countries building a global Internet of Things data network. They talked about technology allowing for things to talk to the internet without 3G or WiFi, eliminating the need for WiFi codes and mobile subscriptions.

Phoenix Perry
As a lecturer in Physical Computing and Games, Phoenix Perry teaches and performs research at Goldsmiths, University of London. Her work focuses on human computer interaction, motion, sound, the body, machine learning and games.

In addition to the exhibition and the lecture evening, a film screening at Vondelbunker was hosted by H&D.

The exhibition:
The exhibition included work from artists and designers whose practice engages with the theme of 'getting prepped' through both conceptual and practical hands-on work. Invited artists and designers include:
Bongani Ricky Masuku
Gottfried Haider
Oliver Barstow
The Centre for Genomic Gastronomy
Mary Maggic
Sjef van Gaalen
Sarah Garcin
Spectral solar trailer
H&D Summer Academy participants: Arjan Adriaanse, James Aspey, Loes Bogers, Michaela Büsse, William Eckerstein, Abel Elkaar, Juan Gomez, Meike Hardt, Kimberley Halsall, Chya Hsu, Hannes Hulstaert, Lucia Kolesárová, Amanda Lewis, Dijon Lin, Jasper van Loenen, Cyrus Longonné, Kris Madden, Jannete Mark, Konstantin Mitrokhov, Dorian de Rijk, Daniela Rota, Lacey Verhalen, Sijing Zhang, Eric van Zuilen.

The artists:

Bongani Ricky Masuku
We believe that critical making doesn't always need to happen in the traditional context of the established art world. Bongani is an engineer, inventor, and product designer from Harare, Zimbabwe who is passionate about disrupting the agriculture industry through developing smart farming technologies aimed at improving the agriculture ecosystem. We exhibited Bongani's automated chicken feeding bot—a robot linked to a mobile app that lets chicken farmers track feed levels for their chickens and automatically feed them when it is low. Bongani has also developed a methane harvesting bot and a device for monitoring bee hive activity. Bongani's work is urgent, creative, and disrupts typical hierarchies and agricultural systems.

Gottfried Haider
Gottfried Haider works as an artist, educator and software tool-maker. He received a degree in Digital Arts at University of Applied Arts Vienna in 2009. After receiving a Fulbright Scholarship in 2010, he pursued a MFA in Design Media Arts at University of California Los Angeles, which he finished in 2013. Haider was asked to exhibit two projects. The first, Study for a Camera on a Plot of Land in the Desert, is an autonomous sensing camera apparatus that harvests solar energy and, once it has enough energy, briefly captures the environment around it through a camera and a microphone in order to send the information via radio waves to a website. The second work, Window Blinds, uses cheap window blinds to show computation happening in space through the use of light. Each set of blinds has a photo sensor (as input) and some primitive rules which determine its output (the angle of the blinds). They're all autonomous, but clearly feed from each others interactions (and the visitors disturbing the system).

Oliver Barstow
Oliver Barstow is an artist and publisher from Johannesburg, South Africa, who completed a Masters degree in Materialisation in Art & Design at Sandberg Instituut in Amsterdam. His current interest lies in thinking through making: a making that brings the material onto an equal footing with the concept, allowing the spirit of the former to determine the shape of the latter. In light of the theme of the exhibition, Oliver has proposed a new work that he is developing which uses a combination of analog (specifically analog radio) and digital broadcast techniques, as an alternative or 'off the grid form' of self publishing. The project is composed of a 'kit' that uses a handmade analog radio transmitter, in combination with digital audio live streaming, and co-opts a free part of the electromagnetic spectrum, for the purposes of broadcasting. With the onset of digital radio broadcasting, the analog spectrum is increasingly being left behind and this resource becomes very interesting, as a space that looks to be less commodified, and subsequently more independent.

The Centre for Genomic Gastronomy
The Centre for Genomic Gastronomy (CGG) is an artist-led think tank that examines the biotechnologies and biodiversity of human food systems. Their work is often site-specific and takes new forms that are dependent on each environment. For the exhibition we asked CGG to present their project, Rare Endophyte Collectors Club (RECC), where biological hobbyists meet to identify, discover, discuss and trade information about new, rare and hard to access microorganisms. Members of the Rare Endophyte Collectors Club got hands-on experience collecting plant samples, setting up experiments, and learning the DIY Biology methods needed to cultivate and isolate the microorganisms that live inside of plants (i.e. endophytes). The results of CGG's Summer Academy workshop was exhibited and visitors to the exhibition could also get the opportunity to learn the process of plating plant samples in order to collect endophytes.

MAGGIC
Mary Maggic is an artist and nomadic biohacker working at the intersection of biotechnology, cultural discourse, and civil disobedience. Her most recent project Open Source Estrogen seeks to emancipate the estrogen molecule, demonstrating its biopolitical ubiquity and ability to problematize sex and gender constructs. Her project, the Molecular Queering Agency, is here to guide you through the process of queering. Thanks to petrochemical, agricultural, and pharmaceutical forces, we live in a toxic landscape that is colonized by hormones. These endocrine disrupting molecules are able to transfect change at the morphological level, queering our bodies and bodies of non-human species. There is nothing that illustrates Haraway's concept of making kin like our collective queering in becoming, problematizing the heteronormative constructs of sex and gender. Can we embrace the molecular glitch to our bodies, and create a discourse that liberates us from the glorification of "natural?" The Molecular Queering Agency invites participants to be colonized by various samples of hormones extracted from biological and ecological sources.

Sjef van Gaalen
Sjef van Gaalen [NZ/NL] is founder of Structure & Narrative, a nomadic research lab focusing on the exploration of new domains and horizons, and the reshaping of the emerging narratives. His visual work takes varying forms, such as his collages or experiments in the automated generation of online identity, including his ongoing research projects List of Colors and the Dutch National Algorithm. For the exhibition we presented the camouflage uniforms that Sjef has created as part of the Dutch National Algorithm project. For this work he has analyzed the existing pattern of the Dutch army uniforms, which are made using a secret algorithm, in order to develop a functional equivalent of the algorithm to create his own uniforms. This work touches on national identity and the conceptual significance of algorithmically generated patterns.

Sarah Garcin
Sarah Garcin is a graphic designer and programmer. She works with g-u-i, a design studio that develops publishing projects, websites, and interactive installations as a way to reflect on new editorial practices. She also works with l'atelier des chercheurs, developing documentation tools for learning and sharing knowledge. For the exhibition, we presented Sarah's PJ Machine, a self-publishing machine which composes layouts for publishing using a few coloured buttons and prints them as a PDF in one click. Visitors were allowed to interact with the machine and print their own productions. Sarah's work democratizes the process of design and publishing, making the creation and dissemination of information accessible to a wide audience. In addition, we exhibited prototype projects from the Summer Academy participants that they made during Sarah's workshop.

Location & Times:
The exhibition, which grew and developed over a period of two weeks, took place in two locations: De Ruimte and Mediamatic
The exhibition at De Ruimte was a cumulative exhibition, where we slowly built up work from invited artists and Summer Academy participants. We invited the public to view this growing exhibition and see what the Summer Academy participants were building during a few open days: August 3rd, August 4th, and August 9th from 15h - 18h
The expanding exhibition culminated in a public exhibition opening and evening of Summer Talks at Mediamatic on Friday August 11 at 7pm. The Summer Talks featured cross-disciplinary speakers who are reflecting on and researching the topic of connectivity, being on and off the grid, and the ethical consequences that arise in our contemporary information society.
In addition to the exhibition and the lecture evening, we also hosted a film program at Vondelbunker. We showed Wanuri Kahiu's film Pumzi, an Afrofuturist film set in a post-apocalyptic world.
Admission to the exhibition and film program were free of charge. Admission to the Summer Talks program on August 11th were €5.
We want to thank the Stimuleringsfonds Creatieve Industrie and Amsterdams Fonds voor de Kunst for their support of the exhibition and Summer Talks.

Look back at the summer program and exhibition with Ja Ja Ja Nee Nee Nee.

H&D and the H&D Summer Academy 2017 public program are kindly supported by:

Thank you Spectral Utilities for providing us with a solar panel trailer.