Multiform Queering Sports and Conversation with Erin Gatz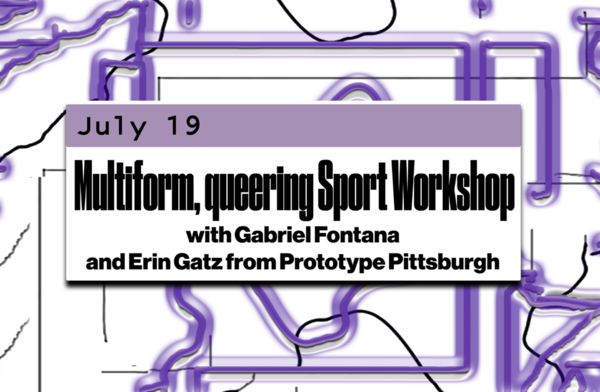 In this workshop led by founder of Multiform,Gabriel Fontana, we collectively questioned and reinvented the socio-political role of sport in contemporary society. By looking at the practice of sport from a queer perspective, we will understand movement and performativity as the basis for questioning current social systems and normative logics. Through a series of games, we experimented with tools to reflect on and change the rules of the social codes we are constantly playing. By celebrating interchangeability and fluid identities, the workshop aims to re-invent strategies for new societal values, both on and off the sports field.
The workshop was followed by a talk by Erin Gatz from Prototype Pittsburgh.