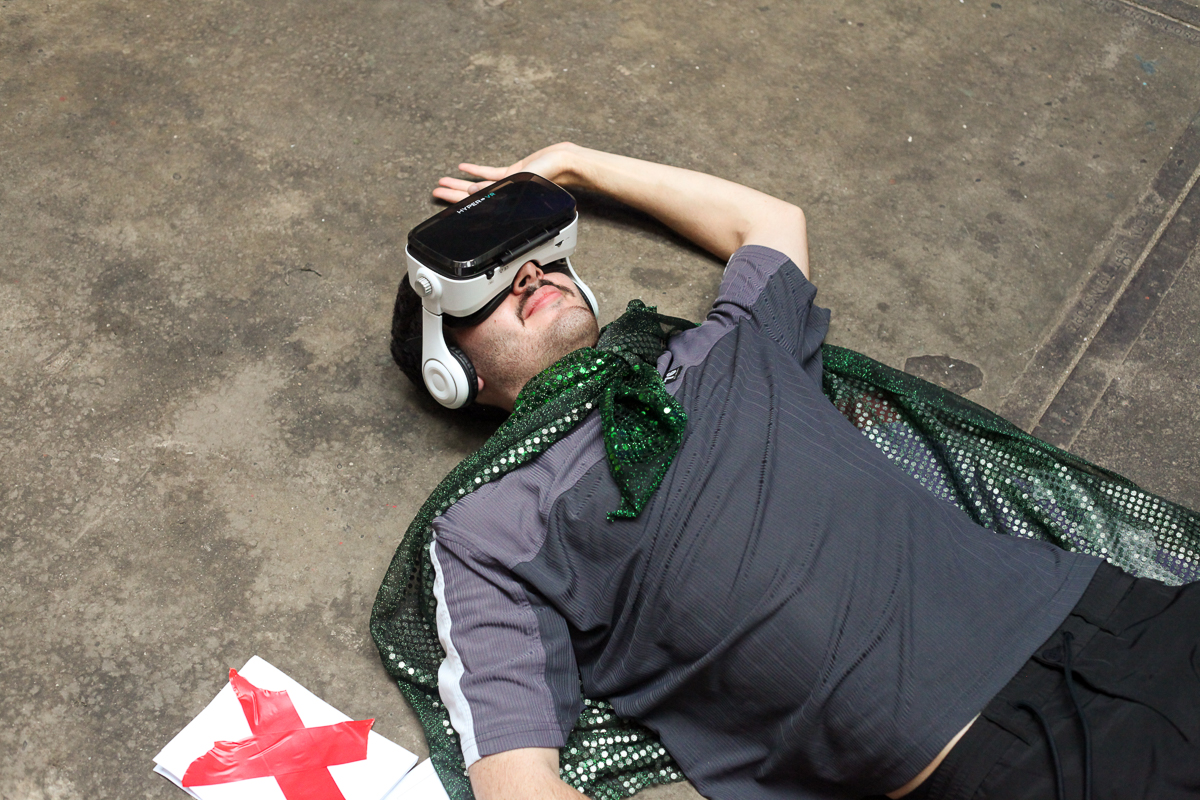 The effects of climate change gave rise to a perceptual shifting within human history unveiled a time where massive non-human entities distributed in time and space make decisive contact with humans, threatening to end important human concepts, such as, world, horizontal nature and environment. The impossibility to ignore such effects and entities ignited a shift of the centre of the world away from the human realm, forcing humans to see themselves from a third-person perspective, making it impossible for them to archive final distance towards the world.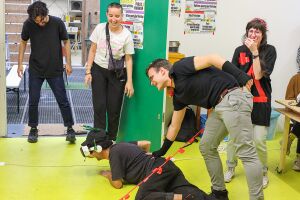 Inherent to some of the contemporary discourse on ecological awareness is a return to the old stable ecosystem, a Natural State, a suggestive CTRL+Z to the Holocene which sees the modern man as a cancerous alien entity. This belief stimulates fantasies on what the world might end up on the verge of human extinction. This fascination for post-apocalyptic scenarios is something familiar to all lovers of fiction. This world which we are presented is both different to anything one has ever experienced, yet familiar enough to recognise.
In Generating Distance the participants designed an action-adventure game played from a third-person perspective which was played in the real world. Via the use of cameras connected to a headset the participants were able to experience the distance of their own body, developing an uncanny awareness of their own movements and actions and positioning their own selves in the world of fiction. Allowing a sociological and physical distance between themselves player and their character.