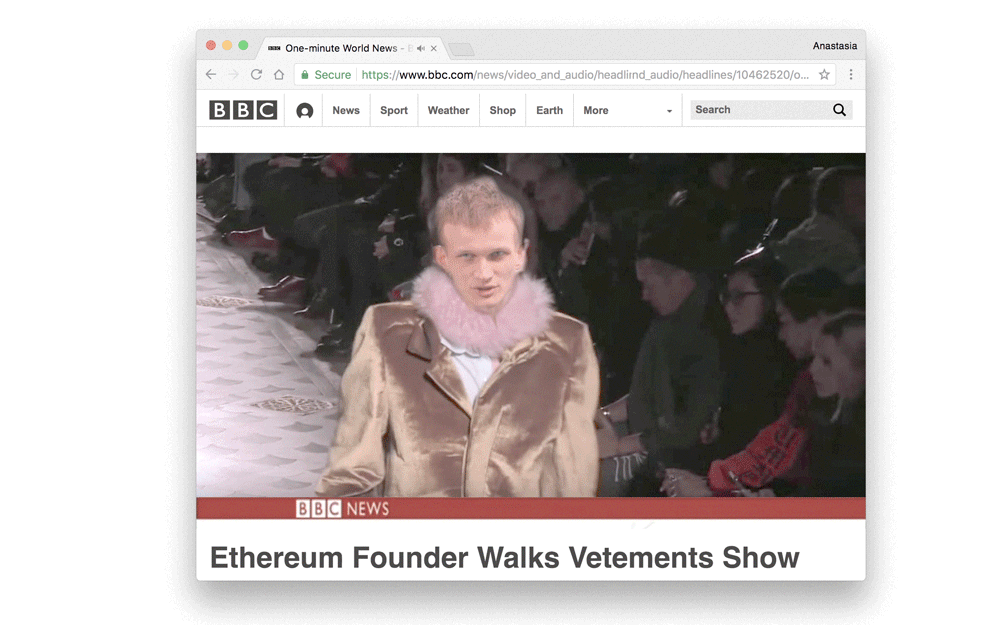 Deepfake video software currently has an unfairly bad reputation. In 2017, a video of Françoise Hardy talking about "alternative facts" in Kellyanne Conway's voice fueled dystopian anxieties about the future potential of propaganda. More recently, the pornographic applications of the software caused a furor as the r/deepfakes subreddit was banned for the creation and distribution of non-consensual, sexually explicit videos of celebrities.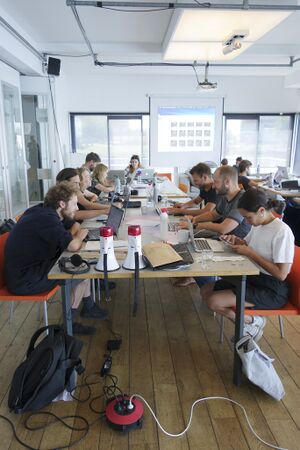 DeepDenial is a workshop instrumentalizing the campiness of both pornography and propaganda to tackle our current fixation with "post-truth". News is "fake", facts are "alternative" but hasn't the international "arena" always been overrun with political "actors"? The recent hysteria functions as a coping mechanism for a sociopolitical collective fiction we cannot accept. To heal, participants produced their own propaganda porn, returning to the original definition of "fake news": media satire.
"Fake news": do you remember when the meaning was something else? Not "Fictional Reality" not "CNN smears" not "Post-Truth" not "InfoWars". The Onion was "Fake News". It was subversive media satire in a linear world.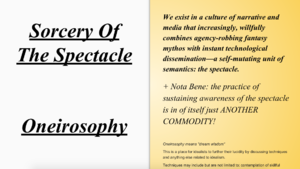 We exist in a culture of narrative and media that increasingly, wilfully combines agency-robbing fantasy mythos with instant technological dissemination – a self-mutating unit of semantics: the spectacle. Reality apathy is characterised by a conscious lack of attention to news and a loss of informedness in decision-making. Increasingly uninformed electorates could hurt the premise of democracy, while in authoritarian states, monarchs could further entrench control over uninformed and apathetic citizens.
What is our obsession really about?
DeepDenial Schedule
Before Cloud GPU Request 10:00 Earlybird Setup
            VM instance / RDP connection / Software Installation

10:20 DeepDenial Introduction
            Collective mediafictions / Lucid existence / Psychographic profiling

10:40 Group exercises
            Generating a final project

11:00 Extraction
            Video sourcing / Training data & target video preparation / Cleaning aligned data. 

11:30 Train!
            ~2 hours / Troubleshooting.

11:45 How it works: specs briefing
            Terminology / History / Application examples / Counterexamples

12:00 15:55, 27 August 2018 (UTC)15:55, 27 August 2018 (UTC)15:55, 27 August 2018 (UTC)~~more talking 13:00 Lunch!
             People eating / Computers working

14:00 Converting
             Prepare Image files / Generate video / Sync Audio

15:00 Project finalization
             tktktk

15:30 /// 16:00 /// 16:30 /// 17:00 Brain washing
             Presentation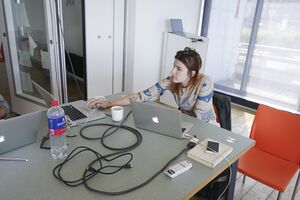 Check the workshop tutorial here.