Bring your own Magic Mirror (BYOMM)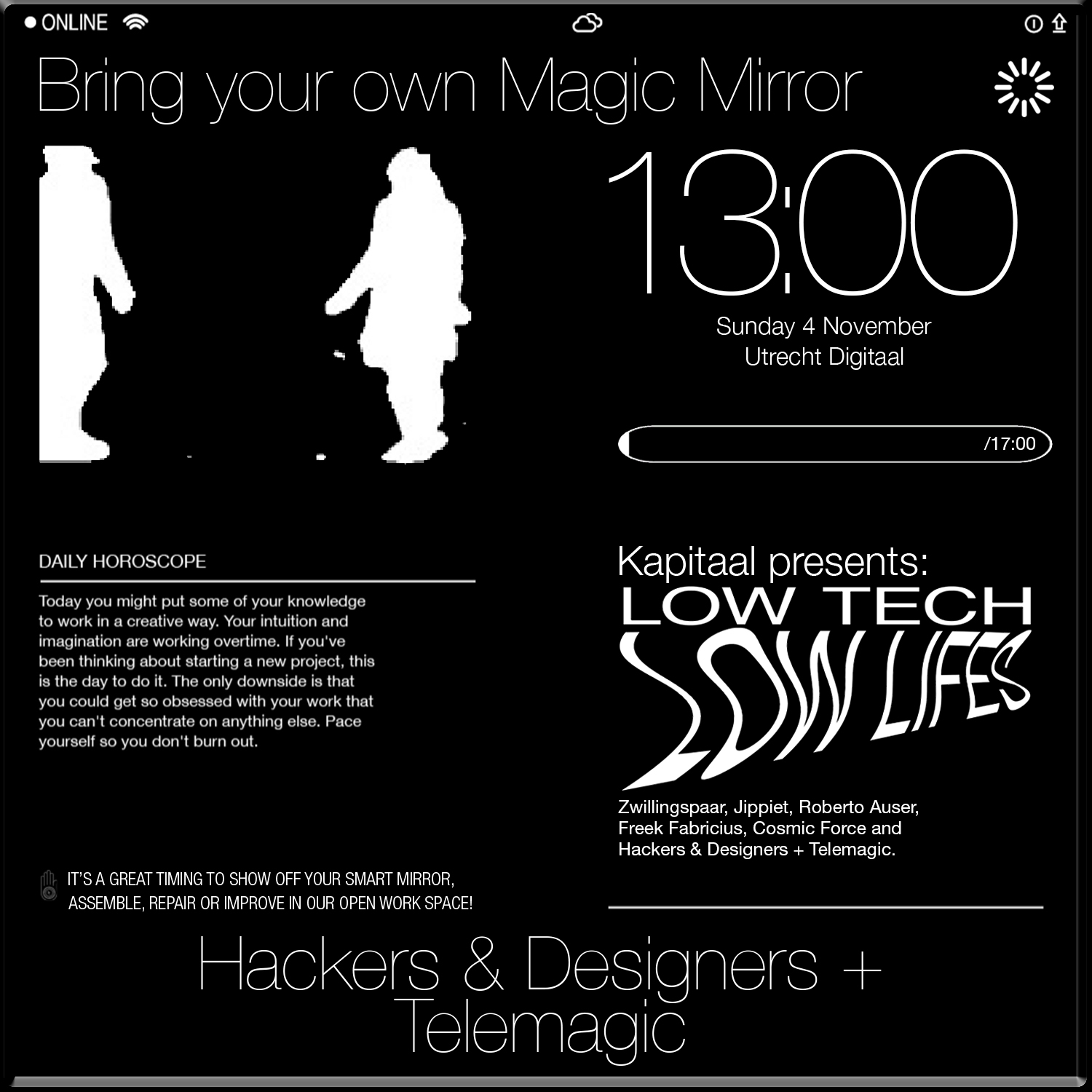 Hackers & Designers and Telemagic will be showing off their smart mirrors! If you have a mirror to show off, assemble, repair or improve – or you just want to look at our mirror projects pass by our open work space at Kaptiaal in Utrecht!
Nice extra: Kapitaal has a performative program + Internet Yami – Ichi and Utrecht Cultural Zondagen is taking place at the same time!
Facebook event here!