Difference between revisions of "Kill switch"
Jump to navigation
Jump to search
Line 9:
Line 9:

|Print=No

|Print=No

}}

}}






2 essential workshops

2 essential workshops
---
Revision as of 16:14, 25 May 2017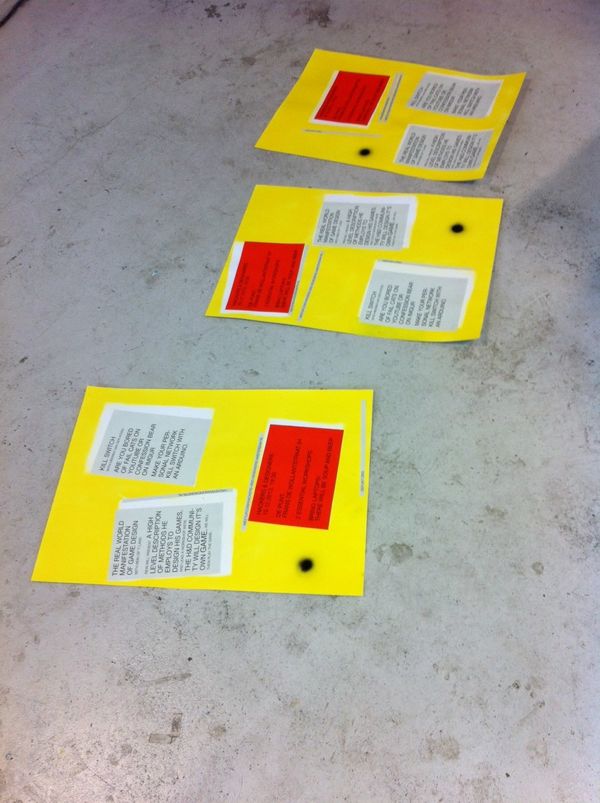 2 essential workshops
> Kill Switch with Heerko van der Kooij
Are you bored of fail cats on YouTube or Confession Bear on imgur
Make your personal network kill switch with an Arduino.
> The Real World Manifestation of Game design with Rein op 't Land
Rein will present a high level description of methods he employs to design his games, and lead a workshop were the H&D community will design its own game. We will then play the game.

Bring laptops! There will be Soup and beer
hackersanddesigners.nl meetup.com/hackers-and-designers-amsterdam-nl
depunt.org