ChattyPub walk-in workshop at Page Not Found
Friday 25 November + Sunday 27 November, 13.00-18.00: Open Walk-in workshop
Page Not Found
Boekhorststraat 126-128,
Den Haag
In this walk-in workshop participants can explore together with the workshop hosts the experimental and instant publishing tool ChattyPub. ChattyPub allows for the creating small publications collectively and on the spot. Participants can join the platform and work on their own devices (computers/tablets/phones) or use one of the computers that will be available at the location. There will be a thermal print station on which zine output can be printed instantly. The workshop will accommodate different levels of engagement. Participants may get involved in all layers of the publishing workflow (writing content, designing the publication with ChattyPub, coding the css styles that determine the design...) or choose to focus on just one aspect.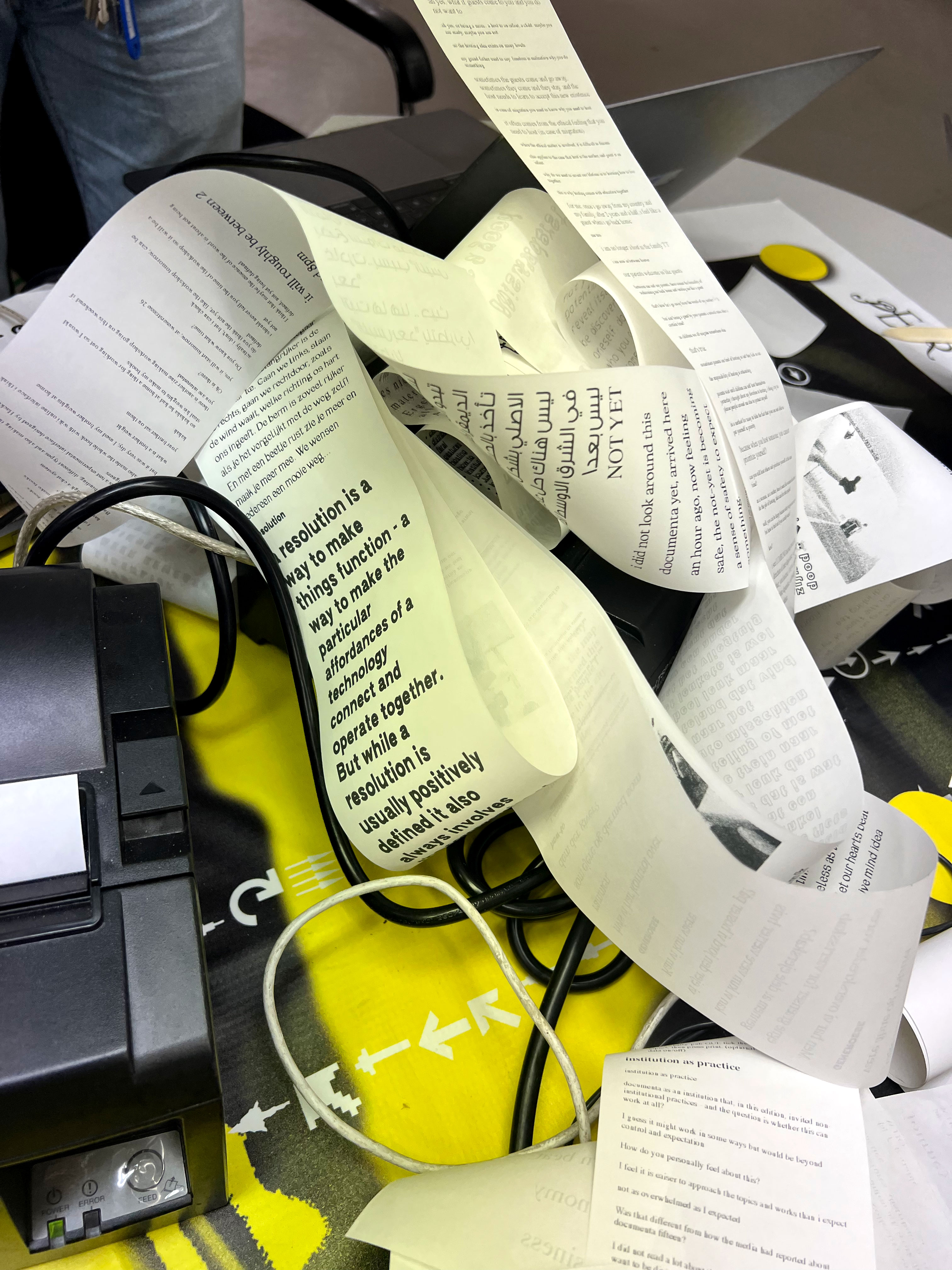 _You are welcome to stop by PnF at any moment to join this hands-on session and produce your own edition of "First, Then… Repeat".
_No prior experience/skills required _The workshop is organized on the occasion of the book launch of "First, Then… Repeat." Find more information of the full program here ->
Access note
Please read the H&D Code of Conduct before joining the activities. The space of Page Not Found is mostly wheelchair accessible with the exception of the rest room. Please let us know if you have any access needs that we should take into consideration.