User Generated Scripture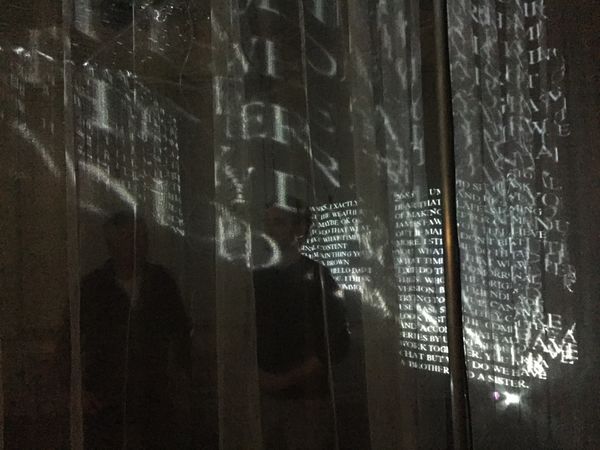 During the month of April Hackers & Designers did a two week artist in residence Odd Stay via Nijmegen's Oddstream. The result of Odd Stay was presented during the Oddstream Art & Technology exhibition at the Eusebiuskerk in Arnhem.
During their residency James Bryan Graves & Selby Gildemacher of Hackers & Designers have developed a prototype of a new work in collaboration with KunstLAB Arnhem. Following the metaphor of a crowdsource religion, the work invites visitors to interact with a chatbot and to contribute to their input to the bigger installation.